If you want to smoke the Best of The Best Cigars, you must go for Cigars Aficionados Top Rated Cuban Cigars.
One of the reasons why the Cuban Cigars are so famous is due to the quality of tobacco. The soil of Cuba is very rich, reddish with so much mineral, making it an excellent choice for the cultivation and harvest of which distinguish the tobacco best tobacco worldwide, among others.
In fact, the cultivation and tactics are like the way back to colonial times, when the Spanish began cultivating it across the Caribbean, Latin, and South America.
The Cuban tobacco used for the cigars are described as one of the best in the world. Rich in flavor and taste, no other tobacco harvest is said to be like those from Cuba. Especially from Vuelta Abajo Region.
So far the Cuban cigars are world famous. They are known to be the very best cigars on the market. The fact is that tobacco has been grown in Cuba for hundreds of years, and manufacturers have been producing cigars in that country since the time of King Phillip II of Spain (1527-1598).
After the tobacco industry was nationalized in Cuba. The cigars are currently manufactured in the country by Habanos S.A., and Cubatabaco. This Cuban governmental department is currently responsible for the promotion, advertising and other activities involved. These include all brands like Cohiba Cuban Cigars, Cuaba, Bolivar Cuban Cigars , Diplomaticos, El Rey del Mundo Brand, Saint Cristobal de La Havana cuban cigars brand, Partagas, H upmann, Hoyo de Monterrey,  Romeo y Julieta cigars, Montecristo Cuban Cigars and so on.
Use to be from every brand specifics Factory, but from 3 year ago it is all United by Habanos S.A. to make all brands in all Factories from Cuba.
There are numerous Cuban cigars brands currently available. Some of the most important Cuban cigar brands are as given below:
1.) Bolivar Cigars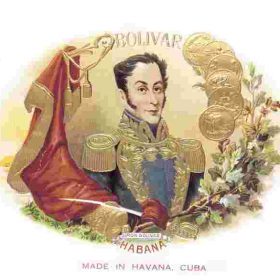 Bolivar Cigars brand is produced in Cuba, and is one of two premium products that currently manufactured.
Bolivar cigars are one of the most popular cigars around, well known for its unique earthy, fruity and tangy flavor. The cigars are rolled using strong tobacco leaves, and are a favorite among many people.
The one characteristic that people love about this cigar, is its strong taste, and is something that is widely celebrated. No other variety of cigars has the same earthy and strong flavor, like the Bolivar.
If there is one thing that is to be known about this cigar variety, it is that the variety is not for beginners. The flavor of the cigars is described as being very strong for starters, and can cause very bad reactions in people who aren't accustomed to it. Bolivars are known to make people get sick or at least flushed when they smoke them.
The cigars are smoked slowly and carefully, rather than in rapid puffs as in the case of other cigar varieties.
Of the many different varieties of cigars manufactured by the brand, one of the most important is that of the Bolivar Churchill.
The Bolivar Churchill which is said to have a very full bodied and creamy smoke. 1 hour and a half smoking.
Other varieties of Bolivar cigars include the Bolivar Corona Extra, Bolivar Unicos, Bolivar Coronas Gigantes, Bolivar Belicosos Finos Cabinet Box, Bolivar Petit Belicoso 2009 Limited Edition, Bolivar Lonsdales, Bolivar Libertadores "Casa Del Habano", Bolivar Royal Coronas, which is another important hit among this cigar fans brand.  
2.) Cohiba Cigars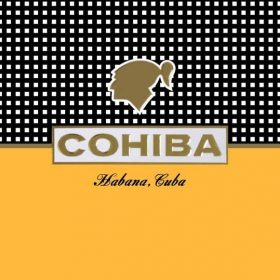 Cigars in general are the most expensive Cuban Cigars, of them all, one of the most expensive is the brand of Cohiba, which can cost anywhere from $20 to $200 a piece. The Cohiba cigars are one of the most coveted varieties among cigar fans, and enjoy wide popularity.
Legend goes that the cigar's origin goes back to Fidel Castro, for whom it was originally rolled. It is said that the cigars were designed specifically for Fidel Castro, to suit his unique taste and preference. In fact, it is this preference by Cuba's own Castro that has made the Cohiba cigars famous, more than anything else.
Initially, the Cohiba cigars were restricted largely to official use, where it would be gifted to foreign dignitaries on special occasions. It was only later on that it started to be used widely by the general public.
The flavor of the Cohiba cigar is described as being very pleasant and grassy, often with flavors of cocoa, coffee and vanilla. The flavor of the cigars is due to the curing process used on the tobacco leaves, which are fermented more than normal. This extra fermentation process gives rise to a stronger flavor than what would have been the case otherwise.
More than anything else, this Cigar brand has become a fashion and wealth statement in recent times.  The Cohiba cigars for sale today are to an extent largely more of a style statement than appreciation of its taste.
One of the most popular varieties currently produced by Cohiba cigars is that of the Cohiba Behike 52 BHK, Cohiba Behike 54 Box, Cohiba Behike 56.
Made using 'medio tiempo' tobacco leaves, the brand is one of the most limited in the entire world, and as a results one of the most exclusive and rarest cigars around. Manufactured in small numbers, it's one of the most highly prized cigars around.
Other important varieties of Cohiba Cuban cigars manufactured are Cohiba Siglo II and Cohiba Esplendido Box.
3.) H. Upmann Cigars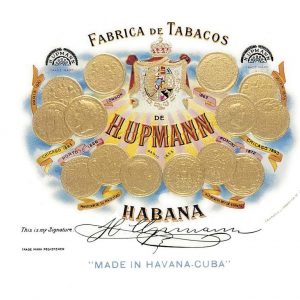 If there is one thing that makes this brand of H. Upmann Cigars  Cuban cigars famous over all others, it is  historical figure associated with.
The H. Upmann Cigars   was a favorite by the late US President, John F. Kennedy, who had a preference for it over other brands. The President loved the cigar so much, that he had sent his press secretary, Pierre Salinger, to gather every last box available in the Washington D.C. area.
Coming to the taste, the H. Upmann Cuban Cigars  is known for a very clean and strong taste. The tobacco leaves used for the cigars are allowed to age for a long period of time, which may range anywhere from 10-15 years. It is this long ageing process of the tobacco leaves that give it its flavor.
4.) Trinidad Cigars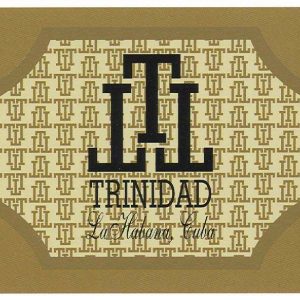 Let the name not fool you. The 'Trinidad Cigars' are not really from the country 'Trinidad and Tobago' as some think,
They are 'Cuban' as any other Cuban cigar. The name of the brand is actually from a town of Cuba called Trinidad; it's because the cigar brand was named in honor of this City.
It is one of the lesser known Cuban cigar brands, and was once restricted to dignitaries from foreign countries. It was only later on that the brand was made available to the general public.  
It was initially released in a variety of thicknesses, which later was reduced to a single one by deleting the sizes. Currently there is just one major variety of the Trinidad Cigar; a fairly slim cigar, which is very different from the more common thick cigar sizes.  
5.) Hoyo de Monterrey Cuban Cigars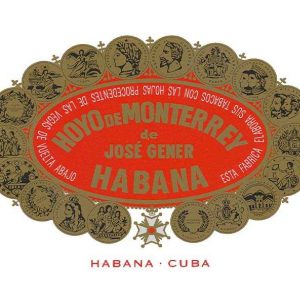 These are another popular brand of Cuban cigars that are currently available.
The brand is actually a premium cigar made in Cuba.
It is one of the favorite picks among Cigar fans, and comes in a wide range of sizes. Out of them all, the largest ones are the most preferred.
Made using well cured tobacco leaves, it leaves a very pleasant and fine taste in the mouth. This is very different from some of the other brands, which tend to have a stronger taste in general.
This however is not the case with all cigars under this brand. On the contrary, the 'Hoyo de Monterrey Le Hoyo de Río Seco' series that were produced around 1970 offers a fairly strong flavor, compared to the other cigars of the same brand.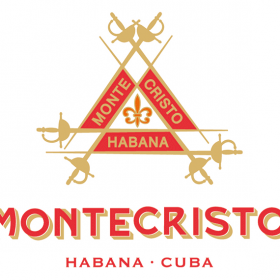 The Montecristo No.2  is by far the most popular and best-selling cigar in the world.
Loved by the new and old fans alike, the Montecristo Cigars is one of the best cigars in the world, celebrated for its unique taste and flavor. It is very unique and different in comparison to the other cigar varieties around. The flavor is said to be tangy, fruity, sweet and pleasant. In addition to this, there is a presence of several bean flavors in the cigars as well, such as that of cocoa, coffee and vanilla. In simple words, it is one of the most blended of all tobacco flavors you can find.
Of the many varieties of produced by Montecristo, one of the most popular is the Montecristo no 2. It is one of the finest cigars around, and is well known for its unique woody, spicy and creamy flavor.  
Other popular varieties include the Montecristo Habana, a favorite among many cigar fans.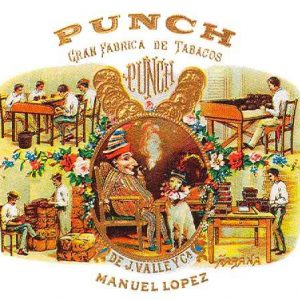 This is one of the lesser known cigars, but also one of the oldest.
The cigars have a long history, which go back more than a century. According to historical records, the Punch was registered in 1840 by a German.
It is celebrated for its pleasant and woody flavor, which is described as being very different from other cigar varieties. They have a very subtle woody sweetness, blended with a medium tobacco taste, giving it a balanced taste.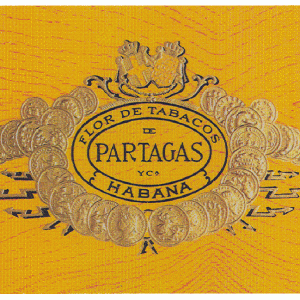 The Partagas is one of the strongest Cuban Cigars around.
Its history goes back a very long time ago, to the time when the tobacco industry Cuba was still developing.
Made using the finest tobaccos aged to perfection, it is a brand that has been well received by those seeking a stronger flavor than usual among cigar varieties. Its taste has been described as being very heavy, and rich in earthy, peppery flavors unlike any other.
Of them any different varieties that are available, one of the most popular is the Partagas Serie D No.4, known for its rich and unique flavor.
9.) Romeo Y Julieta Cuban Cigars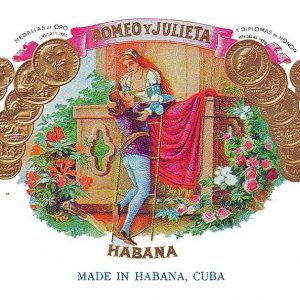 Last but not the least, is the Romeo Y Julieta. The brand is named after the popular characters from literature, and is a favorite among many cigar fans in the world. In fact, the title is literally Spanish for 'Romeo & Juliet'.
The Romeo and Julieta Cuban Cigars were widely popular throughout Europe, and included fans such as the late Winston Churchill.
The cigar is made to contain a very unique and blended flavor like no other. They are described to contain every imaginable flavor, giving users and excellent taste experience. Some of the flavors include, floral and nutty, fruity and woody, herbal and tangy, etc.
If there is one thing that fans of cigars would want to know, it would be the issue of where to acquire them.
There are currently several places from which one can acquire Cuban cigars. Currently, they are available both offline as well as online for purchase, from a variety of dealers.
Through these dealers, one can find just about any brand of Cuban cigars for sale. They will come at a price, but that's just something to be expected when you go hunting for Cuban cigars.
Also, if you are going to be purchasing Cuban cigars from overseas sellers, make sure to check whether they handle shipping, as well as the laws related to customs and importation of Cuban goods.
The Cuban cigar prices vary depending on the brand and variety that you are seeking.
In addition to this, there are other costs that you will have to take into consideration as well, such as shipping, handling, customs and so on. All of these charges will add up when you make the final purchase. And then there are the bulk purchases, which can be useful when getting a discount. Furthermore, the festive season can be another influencing factor when it comes to deciding Cuban cigar prices.
In general, the prices usually start at around $50 and can go into several thousand dollars. Then there are others which cost a lot less, especially when you buy them individually, and have a starting price of a few dollars.
There is a lot of coupons and free cuban cigars samples offered by www.CubanCigarOnline.com please ask for.
Some Things to Consider Before Buying Cuban Cigars
Last but not the least, it is important to know a few things before purchasing Cuban cigars.
Cuban cigars are very popular among cigar fans throughout the world. Thanks to its rich taste and flavor, it is highly sought after by people everywhere. Thanks to the demand and subsequent high prices, there has been a proliferation of fake Cuban cigars that are sold as the original. These cigars are technically cigars, but they don't offer the kind of taste you would get from an original. Quite often, the source of the cigar's tobacco would be countries in Asia or Africa, where the crop is grown in plenty.
It is due to this reason that one must check the background of the seller, and see if they are reliable suppliers of genuine products, simply put, if you are enjoying a Cuban cigar, you better make sure that it really is one.
Another thing to note is that the cigars containNicotine, which can prove to be bad for health. In light of this, it's important to remember the old proverb of 'Enjoy Responsibly'.  
As a whole, Cuban cigars are some of the best ones that you can find.
With a variety of brands and varieties, a fan of these exquisite products will be spoiled for choice when they start with their shopping.
Made using tobacco grown in the finest of soils, and cured using age old techniques, Cuban cigars are one of the best around if you happen to be a Cigar fans.
So if you are into Cuban Cigars spend some time and check out the many wonderful picks that you have to select from. You'll never know what might just suit your fancy.